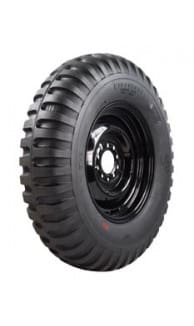 Click To Enlarge
Please go to "tubes" to order the appropriate tube for this tire.
1100-20 STA Military NDCC
Made in the USA
Due to size and weight, this tire must be shipped motor freight. Call or email for details before placing order.
Details/Options
SKUSTAML5E4
ConstructionTube Type 12 Ply Nylon
Load Capacity5920 @ 85 psi
Overall Diameter43.50"