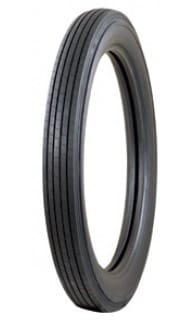 Click To Enlarge
Please go to "tubes" to order the appropriate tube for this tire.
Lester tires have been a dominant leader in the vintage tire market for many years and feature a pre-siped tread design for better performance.
Additional shipping charge may apply. Call or email for details.
Details/Options
SKU84160L
ConstructionTube Type 8 Ply Rated Polyester
Load Capacity1700 @ 65 psi
Overall Diameter38.00"
Tread Width4.00"