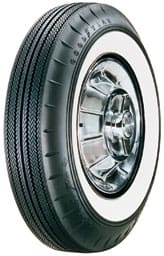 Click To Enlarge
• '57 Chevy • Buick Roadmaster • Ford Thunderbird •. Power was at a premium in this era.
The Goodyear Custom Super Cushion was up to the task. In fact, it reigned as the industry's preferred original equipment
tire throughout its illustrious product lifetime 1957 to 1964.