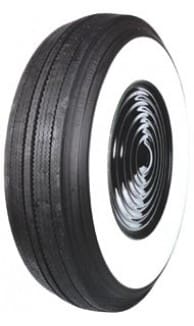 Click To Enlarge
Popular replacement for OEM,
Lester tires have been a dominant leader
in the vintage tire market for many years
and feature a pre-siped tread design for better performance.
Correct fitment for Cadillac, Lincoln, Packard, etc.
Smooth sidewall for quieter ride
Made in USA
SKU 61960L
Construction: Tubeless 4 Ply Polyester
Load Capacity: 1920 @ 32 psi
Overall Diameter: 30.90"
Tread Width: 5.85"